Why web design is important…
Your web design is simply vital.
Your website is easily one of the most important aspects of your brand's online presence.
It is important that you design it the right way.
Your website is also the place where you nurture your bottom-of-the-funnel leads to get conversions.
So, you can't afford any failures in your website that might cause your prospects to bounce off your website. A great article on website fails can be found here.
Your website should be designed in a way that keeps your audience in mind, it should also ensure that it provides a good user experience.
There are a lot of other benefits of a good website design for both your business and your audience.
In this post, we will discuss why good website design is important from your audience's perspective in order to drive conversions through your website and turn it into a lead generating machine!
Brand image
Your website is a reflection of your brand and everything that it stands for.
It is usually one of the first things people look at to get to know a brand and therefore helps form the first impression.
Your website design elements, like colours, fonts, images, etc. all form your brand identity.
Therefore, you need to select those elements carefully and keep them consistent across your website.
It amazes me the number of new projects I launch where there existing/old website has zero relection on them as a business.
We strive to fix that.
Look at the homepage for Pepsi as an example: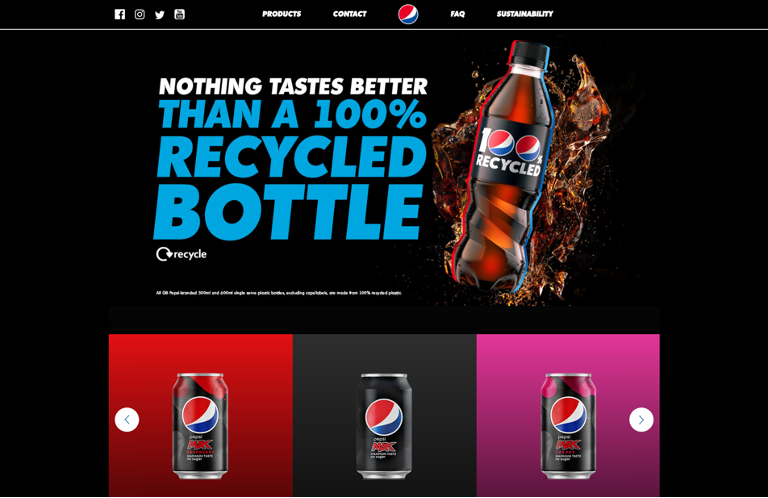 You can clearly see how the brand has used its identity within the website. The red, the blue, the big bold text all on a dark background.
Red, white and blue are the colours of the brands logo, packaging of their traditional Pepsi can's and a lot of other brand elements.
The website maintains this consistency because these colours and stylings represent the brand and people associate these with the company.
Here are some of the web design elements that you should select carefully and then use consistently.
Colour
If you already have some colours which are associated with your company logo, you should definitely use these across your website.
If you don't, then use this article on colour association to help.
For example, if you want to associate your brand with trust, then you should use the colour blue.
If you want consumers to think that your brand produces high-quality products, then the colour black can help you form that image.
Similarly, depending on what brand associations you want to form, you can select your brand colours.
Layout
As a general rule, keep your layout simple, clean and designed in a way that draws attention to what we call call-to-actions (CTA).
The number of menu items should be based on your audience preferences. Divide your menu into sub-menus to create a cleaner looking design.
You can experiment with a few different layouts and conduct split testing to understand what works best with your audience.
Here's an example of a cluttered website which will have drastic effects on their performance: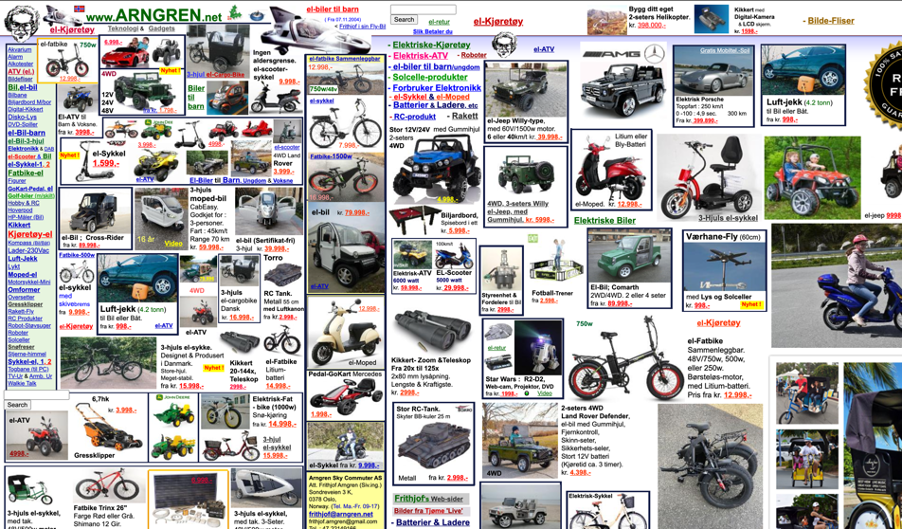 And an example of a website with a much cleaner layout and clear call-to-action: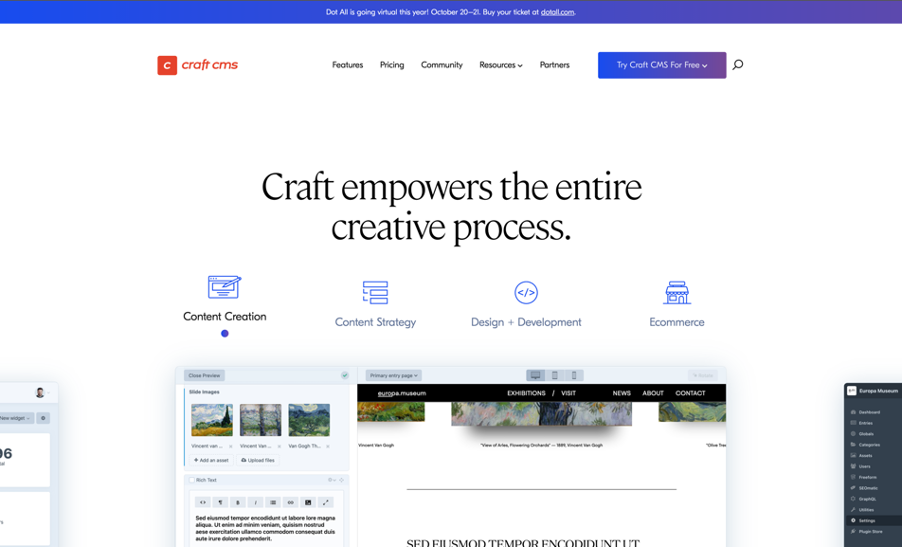 Fonts and typography
The general rule for selecting a font is that it should be easy-to-read and clearly visible on the background colour that you selected.
Your font should also reflect your brand personality and whether you want to look professional or fun and youthful.
An example of a website which uses typography in a fun and creative way, but works perfectly: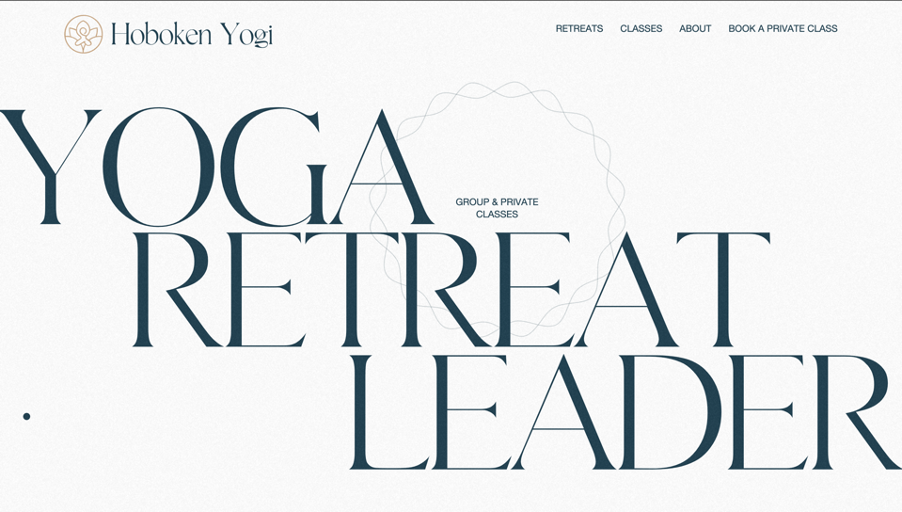 Site navigation
One of the biggest benefits of a good website design is that your target audience can navigate the website easily.
The ultimate goal of any visitor coming onto a website is to quickly find the information that they are looking for.
Your website design should make that process easier and help visitors navigate your website without getting lost.
The more user-friendly your website is, the more likely it is that people will engage with your content and take the desired action.
A good website design should aim to provide the best user experience, which ultimately translates into conversions.
A prime example would be Airbnb…
Airbnb have a very simple, yet engaging website design where you can find just about everything right from the get-go on the homepage.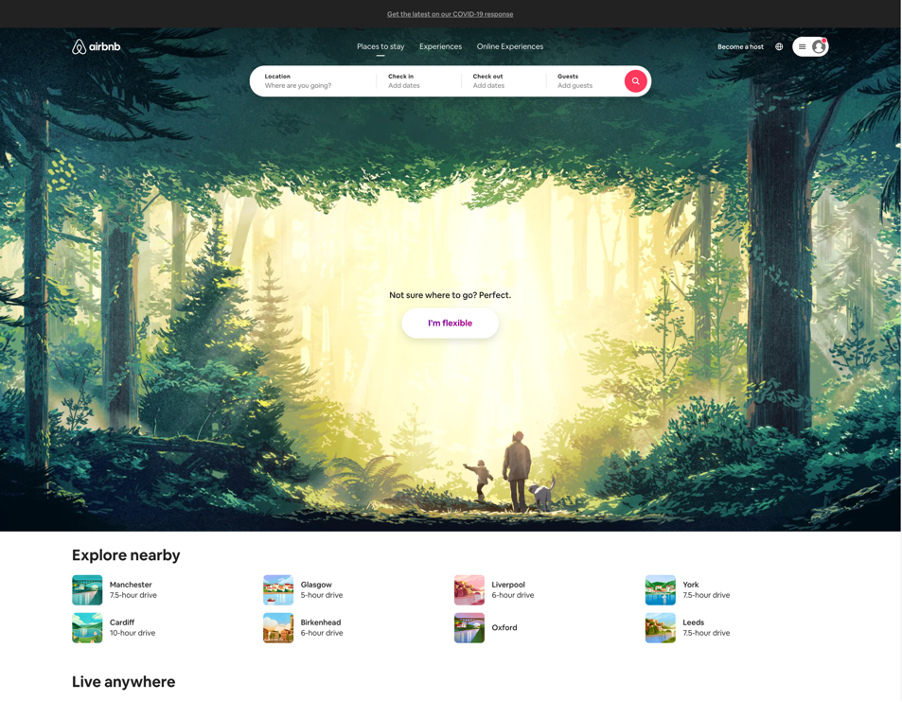 As you scroll down the page, you will find more destinations to explore. From top-rated Airbnb stays to travel recommendations, you have it all!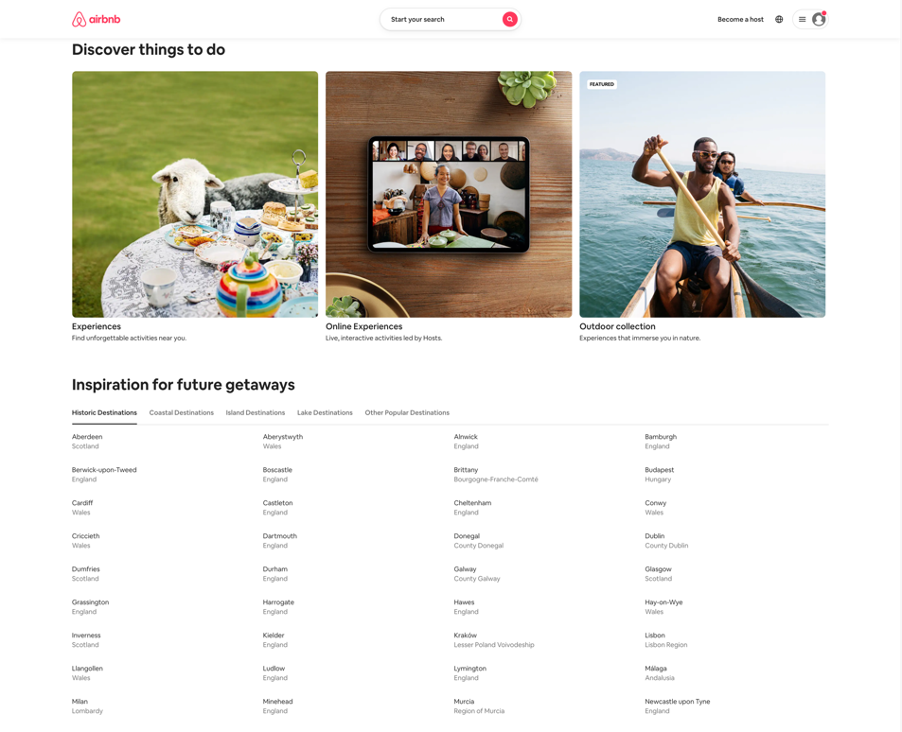 So, if you know where you want to go, you can simply make a booking from the top of the page.
If you're just exploring your options, you can simply browse through and get inspiration for your next trip.
See how brilliant that user experience strategy is? Airbnb does not just make it easy for people to book stays but also encourages them to plan a trip if they're not yet sure! Simple, yet amazing!
All of that can be done right from the homepage. No messy drop-down menus, no page hierarchies, just a clean and simple all-you-need-to-know kind of design.
Conclusion
Website design is an important matter and should not be taken looked past by any business. A well-designed website can help you form a good, and long-lasting impression on your prospective customers.
It can also help you nurture your leads and get more conversions.
But, more importantly, it provides good user experience and helps your website visitors access and navigate your website with ease.
So, if you are looking for designers to create your website, vet them well and ensure that they are capable of designing user-friendly and accessible websites.
If you already have a website, you can always conduct a site audit and optimise it to provide a better user experience and to improve accessibility.
Get in touch with the team at SmartaStudio and discover ways in which we can help improve your website design to drive those conversions!