It's not all about money
We've been in business for 1 year now, before that – I was a Freelance Web Designer for some of the most established agencies in the UK. We have built a bespoke web design agency that can cater for large clients, as well as small clients. This gives variety to day to day and doesn't let boredom creep into a designers diary. We have some clients spending decent money with us, and we also have small clients who are just starting on their journey. So the question is, do we just accept a project based on how much they are willing to spend? Of course not… here are some insights into the reasons why…
Personality
This list is by no means in order of importance, but the personality of our clients is a very important factor in the type of Web Design clients we like to work with. Whether it is a project manager or the actual owner of the business, it is super important that we are on the same page as them and that communication is comfortable and flows naturally.
We like to build relationships with our clients and form a long term partnerships in order to do great things for them.
Vision
Starting a project with our Web Design, Branding, SEO or Digital Marketing clients needs communication and direction. We listen to you, your brief, your knowledge of your audience and provide our opinion on what we see as the best solution for your business. We then analyse your competitors in terms of what they do well, what they don't do so well on and discuss how we can improve what you have based on the research we gather.
If our vision is the complete polar opposite to what yours is, then we may not be the right fit for you. We like to guide clients with direction, research and theory. But it's a collaboration – we actually start with your thoughts on your business, where you want it t grow, which areas you want to focus on, your opinion on competitors, industry references, website references etc. This paints a great picture in our mind of what you like and don't like. If something doesn't work in our opinion, then we'll tell you – and we'll explain why it can be done better.
If you're impressed with a web design agency and their portfolio, but their direction for your project is not quite aligned – ask questions and spend time at this point before jumping into the design project. That's when it gets awkward.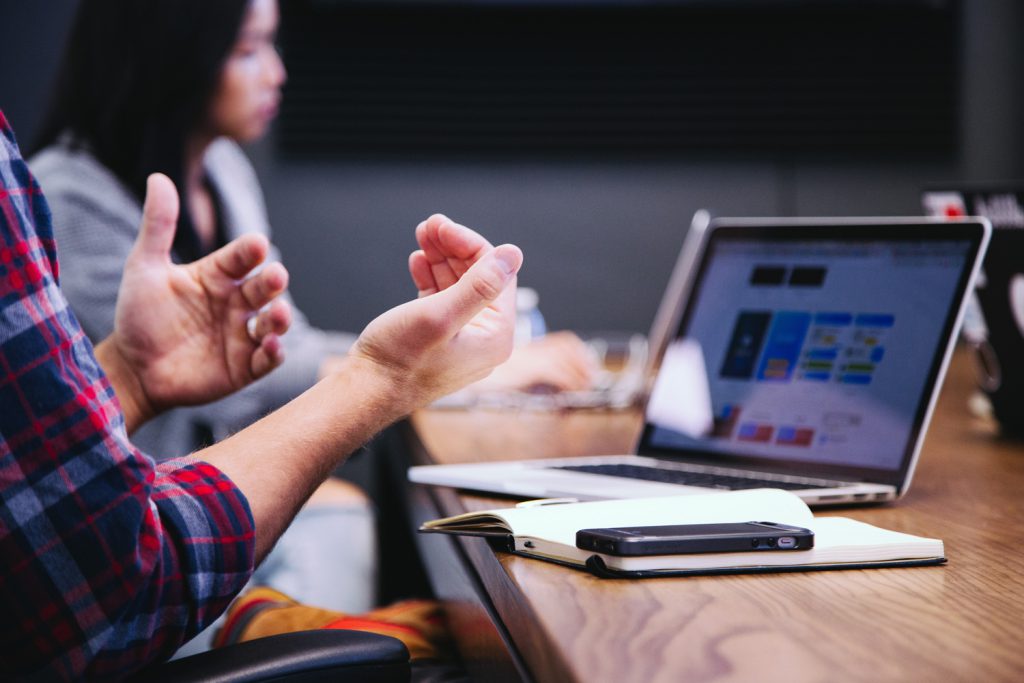 Ethos
How you run your own company. The culture. How you treat employees. How you communicate with us when we first meet. Some clients think that we are lucky to receive their enquiry – maybe they should think again. Are they lucky to have us work on their project? We have the opinion that all projects should benefit both parties. The client gets an awesome website, and we get an awesome website for our portfolio to showcase what we can do.
When we present our ideas to clients it isn't all about now – it's about the future. For example, if your ethos is the same as ours – you always want to be the best. Progress, improve and never stop learning. We want to work with progressive and ambitious brands, no matter of scale or age.
Location
Location doesn't matter for us. We are a Web Design agency based in Cheshire, however, we work with clients all over the UK and even the world. In fact, some of our favourite clients are overseas! We don't have to meet face-to-face with our clients, we can meet on apps such as Zoom, MS Teams, Slack or Skype.
Budget
I used to work at design agencies that wouldn't work on projects less than £10,000. Here at SmartaStudio we are open to all budgets, within reason. This enables us to create a diverse portfolio that attracts small and large brands to our services.
Every enquiry we get, we consider and digest before making a decision on whether to take it to the next step or not. If you have £50,000 to spend and it's a very easy project – we will tell you how to spend your money more wisely. If you have a low budget but complicated requirements, we will tell you. If you don't know how much a project costs – let us know what's realistic from your side and we will tell you what functionality is realistic from the creative side.
Summary
If we get a good vibe from you in the first meeting. If you're a nice person. If you had good intentions. Bold vision. Want to be better than your competitors. Have realistic budgets and timeframes. And you've already spent the time to understand us and our agency, and you like what you see – and want to work with us… please do get in touch. You sound like the perfect fit for us, and we are the perfect fit for you 🙂