The way your company looks isn't all that matters. The identity it portrays reflects its personality and tone, and your brand is a reflection of that. It's a part of the personality that your company gives off, and this is how people will identify you in the future. Branding is important, for all businesses of any shape and size.
Branding has always been a vital part of business, but it may be more important now than ever before. With social media, it's easy for consumers to get exposed to new brands every day. This is great for people who have plenty of options and can do research to find the best one, but this makes it more difficult for businesses.
There's a huge amount of competition today, so businesses need to go the extra mile of ensuring they stand out in a crowd. To succeed in branding, you need to invest in creating an engaging and attention-grabbing brand that will keep your audiences interested. Doing this will not only help get people's attention but also allow you to control how they perceive your business.
More People Will Recognise Your Business
One of the most obvious reasons that businesses need branding is to help them get recognized more often. If you maintain a strong brand, it will stay in the minds of customers who like your business. This is much easier than trying to keep your business at the forefront of a customer's mind without one.
However, a business with elements such as a distinct logo, attractive colours and other visual elements will be much more memorable. You could inject your brand into people's daily routine in a substantial way through advertising, but it's also possible to put your brand in front of someone without them even realising it. If they find what you have to say or show interesting, then there's a good chance that they will remember seeing your work – even if they don't want to use what you have to offer just yet. Eventually, when they're ready to take the next steps, if your branding has stuck with them, they'll come back to you.
Branding Can Help Build Trust
Trust is essential for any business, but it's not always easy to acquire. Lack of branding, for example, can make it difficult to establish trust with your audience.
It's vital that people can recognise your business at a glance and without branding, it may be difficult for customers to understand what you have to offer.
If a company is confident enough to invest in a good logo and identifiable style, it shows its client that they have professional values. Most people would likely choose a business that has clear branding over one that doesn't. Branding helps you show potential customers that you're an established, credible business.
You can use this to tell people very early on what they can expect from your business. This is an investment you're making to improve, and it lets people know that you want them to enjoy the benefits of your work. This distinguishes you from other companies competing for their attention.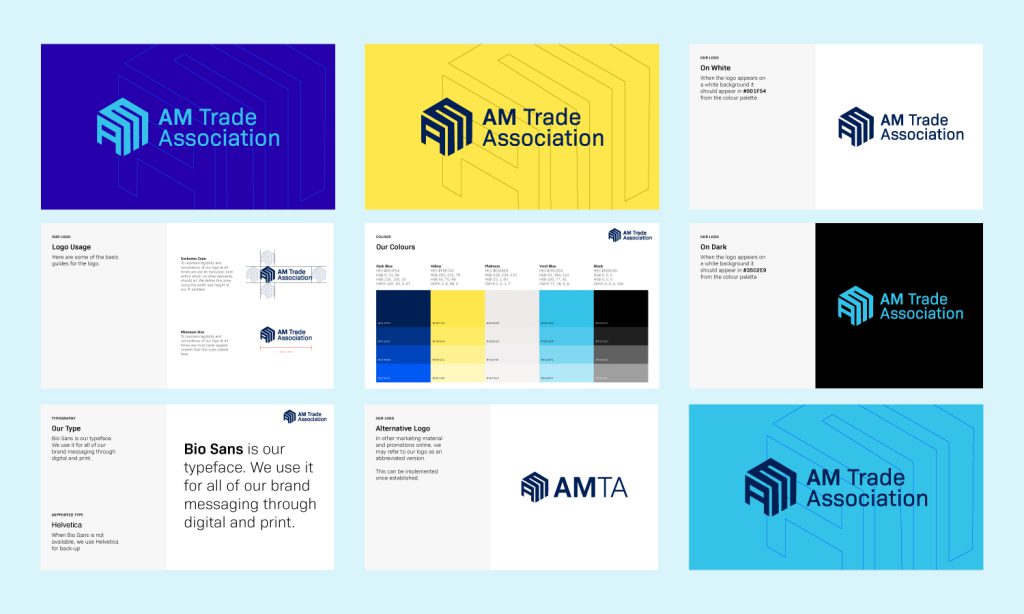 You Can Improve Your Advertising
Your business won't get very far without advertising. Branding goes hand-in-hand with advertising; if you want better advertising for your business, you need to work on developing a brand first.
If you're looking to amp up your advertising, it can be tough to keep everything cohesive if you haven't thought about your business's identity and values. Taking some time to consider these will make it easier for you. If you're advertising without a strong sense of branding, you're missing the opportunity to create your campaign more effectively. By adding in your branding when creating your campaign, it is easier for people to recognise who they are and what they offer.
It's Great for Your Employees
Good branding also has benefits inside of your company. There is a value in knowing that the people you work with every day like and respect it as much as you do and feel like they're part of a team. A company with great branding will find it easier to attract the best people and retain employees' loyalty.
You can use branding to help attract new customers but make sure you also invest in aspects that keep your team motivated. Things like branded merchandise and apparel or investing in a more modern office space. If you can motivate your employees by creating a sense of unity through branding, you could end up seeing great results all around.
Branding Creates Loyal Customers
With good branding strategies, you can give your company a more human side that customers can identify with. It's also important that they return to your business for future purchases. Branding is one of the best ways to connect with your audience and have an emotional connection. It lets you build a relationship with them so they can turn into loyal customers. Creating a brand that people care about can help you stay ahead of businesses without a strong brand identity.